Youth Programs
Youth into Health Careers!
NNH AHEC has addressed the increased need for health professionals in northern New Hampshire by developing a health careers "pipeline" to guide those interested in pursuing a career in health care!
Health Career Presentations delivered at your school!: NNH AHEC works with students and teachers to foster interest in health careers by providing informative health career presentations and hand-on experiences delivered at North Country schools! Presentations vary from less than one-hour to a large-scale, hands-on rotation option featuring different health/dental careers, etc. Contact us and explore the different possibilities for your students! Contact Laura Remick, at lremick@nchcnh.org or 259-3700 ext. 219 to learn more.
High School Students...Have you heard about the "Health Careers Institute at Dartmouth"?
The Health Careers Institute at Dartmouth offers incoming 10th, 11th, and 12th graders opportunities to explore Health Care Careers. Students will meet the faculty at Dartmouth as well as Health Care Professionals from the surrounding area and they will be provided the opportunity to ask questions and learn about different fields in health care. Students will also participate in hands-on experiences at Dartmouth Hitchcock Medical Center as well as other medical settings. Learn more about the Health Careers Institute at Dartmouth.
WHY Health Careers?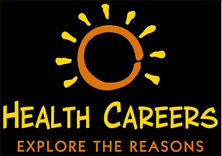 Explore the REASONS:
R Health Careers are Respected.
E Healthcare jobs are available Everywhere.
A Healthcare jobs are Always Needed.
S Health careers are Satisfying.
O There are many Occupations to choose.
N There are No Barriers for advancement.
S Health Careers offer competitive Salaries.
Information and Links to Explore
In the 5th edition of "Finding Your Career in Health Care," the AHEC team has focused on 90 NH health care career opportunities with expanded careers in behavioral health and integrated health care focusing on education and jobs in New Hampshire. Download the catalogue by accessing the following link or image below: 5th Edition Health Careers Catalog
To request copies of the health career catalogs, contact Laura Remick, at lremick@nchcnh.org or 259-3700 ext. 219.
New Hampshire Colleges and Schools with Health Care and Medical Programs
For more information:
To learn more about STEM - health opportunties and other youth programming, please contact: nnhahec@NCHCNH.org or 259-3700 x219