Health Professions Students
Are interested in future employment in the North Country?
The culture of Northern New Hampshire is unique and complex. This orientation video provides insight into the Culture of the North Country of New Hampshire and it's relationship to the culture of poverty, especially as it relates to pursuing a career in health care in the area.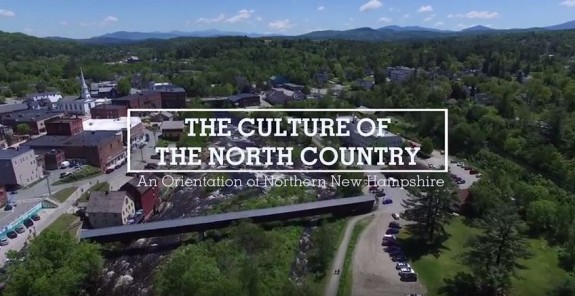 Live, Learn, and Play in Northern NH:
Through this program health professional students receive quality training experiences in rural medically underserved areas throughout northern New Hampshire. In addition, students will experience New Hampshire's most awe-inspiring scenery, outdoor recreation and complete a community service project. Each participant will have a clinical site, receive support from program staff and receive additional education support to offset costs, as needed (up to $1,000).
Why Participate?
To fulfill the clinical rotation/internship requirements for your degree.
Learn more about the public health issues that impact the delivery of care to rural underserved populations and about using a collaborative integrated care model in those rural areas.
Become part of the community by working with a mentor to complete a community service project.
Experience the scenic beauty and outdoor recreation northern NH has to offer.
Receive educational support (up to $1000) to offset clinical rotation living expenses, housing, transportation, etc.
Meet, live and learn with other students interested in rural health.
Become part of a network of health professionals dedicated to serving Northern NH!
Who Is Eligible?
Students enrolled in an accredited health professions program.
Students interested in rural health and community-oriented care.
Students with a passion for community service.
Disciplines Eligible?
Wondering if your discipline is eligible for the LLP Educational Support? Eligibility is determined by available funding guidance, and our funding resources change regularly! Reach out to us to talk more about your discipline!
Want to learn more? Contact Laura Remick: LiveLearnPlay@nchcnh.org or (603)259-4811
Would you like to APPLY TODAY? Access the Live, Learn, and Play in Northern NH application: