Wellness and Recovery Model
Recovery Friendly Workplace
What is Recovery Friendly Workplace?
RFW Initiative
Launched in 2018, New Hampshire's Recovery Friendly Workplace (RFW) is an initiative led by Governor Chris Sununu and administered by Granite United Way that promotes the health, safety, and well-being of Granite Staters by empowering workplaces to provide support for people recovering from substance use disorder (SUD) or who may have a loved one with SUD.

RFW does this by providing business owners with the tools, resources, and guidance they need to foster a supportive environment that challenges the stigma around SUD and encourages the success of their employees in recovery, or who have been impacted by SUD more generally.

Learn more about the origins of RFW, what the initiative entails, why it matters, and the positive impact it is having across communities and workplaces today by watching this video: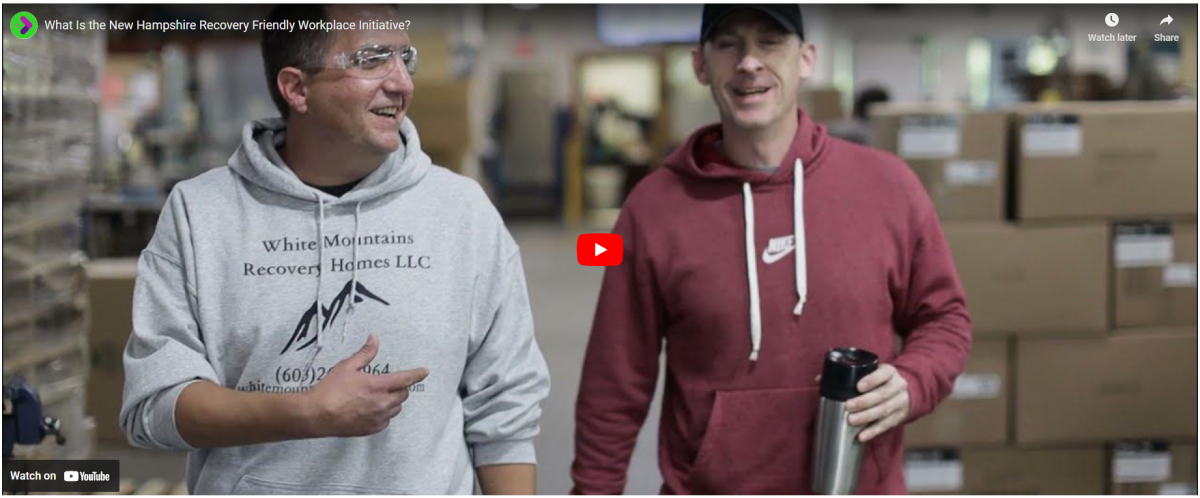 How the RFW Initiative makes a difference for employers
The Recovery Friendly Workplace (RFW) initiative helps address the impacts linked to Substance Use Disorders (SUD) by:
Empowering businesses to create work environments that are supportive of those in or seeking recovery and those who may have a loved one with SUD


Offering at no cost RFW designation to employers, including ongoing support and resources for the organization and their staff, tailored to meet each workplace's unique needs
NH Recovery Friendly Workplace's program director, Samantha Lewandowski, said:

"RFWs act as a 'concierge to the community,' facilitating connections to a variety of resources... They also provide a number of other supports, including serving as a sounding board, helping with culture development, and facilitating peer connections."

Read more about how the RFW initiative is helping employers and employees.
North Country employers: Become a RFW!
North Country Health Consortium is the regional facilitator for employers in Northern New Hampshire pursuing RFW designation for their organization. As the administrative home of northern NH's Regional Public Health Network, NCHC will walk you through your RFW orientation and provide ungoing support and advisory.

To learn more about becoming a Recovery Friendly Workplace in the North Country and get the process started, contact NCHC's Substance Misuse Prevention Coordinator, Greg Williams: gwilliams@NCHCNH.org